What to do in Amsterdam when it rains
.
YAY(S) for rainy days in Amsterdam!
To make sure that your Amsterdam trip isn't too much of a damper, we at YAYS have scoured the neighbourhoods to give you our own personalised guide to those quintessential Dutch down-pours.
Monk Bouldering Wall
Monk Amsterdam is a quirky boulder-gym situated in Amsterdam North. Housing over 500m2 of climbing walls and an added cafe, this really is an experience that the whole family can enjoy! And for those new-to-sport climbers, why not take a free introductory lesson to learn the basics? You can find more information here for your gripping adventure!
Where to find?
Monk Bouldergym Amsterdam is located in Amsterdam North. Catch a free ferry ride from Amsterdam Centraal Station to Pontplein, from there it's a 15-minute walk or an even shorter cycle. Just make sure you have that rain poncho on hand!
Filmhallen/Foodhallen

One of the most well-known places in Amsterdam by locals is the Filmhallen situated alongside the Foodhallen. Located in the Kinkerbuurt area (just behind the Jordaan neighbourhood), this could be your ideal place to go for a full afternoon of fun. The Filmhallen is open daily from half an hour before the first film of the day.
The film's over, the emotions have somewhat sobered, so where to next? Well, lucky for you, one of the best indoor food markets in Amsterdam, the Foodhallen, is just around the corner. The concept itself was inspired by indoor food markets like the "Torvehallerne" in Copenhagen, and London's "Borough Market". A variety of food vendors serve small signature dishes for locals and visitors to enjoy; from Michelin star concepts to international street food, the Foodhallen is a foodie-hotspot like no other! And for that extra bit of flavour, frequent live bands and local DJ's feature on their centre stage; from 90's hip-hop, R&B and soul, all performed live. You really are in for a treat!
Where to find?
The Filmhallen and Foodhallen are located in the Kinkerbuurt area, behind the Jordaan district. It is easily accessible by trams 3 and 7, from all YAYS locations.
Spa Zuiver

The miserable weather is a perfect excuse to indulge in some full pampering! Discover what relaxation is really about at the local Spa Zuiver. Warm up the sauna, immerse yourself in an aroma bath or simply take a dip in the pool, this spa facilitates everything for the most relaxing day in Amsterdam.
And for those extra-special relaxation days, why not book yourself a spa package and enjoy a fully catered day in their spa with a massage and a culinary treat in their restaurant.
Where to find?
Although a bit out of the way from our YAYS locations, why not venture to Amsterdam Zuid to unlock this pampering gem? Spa Zuiver is accessible by Metro 51 from Amsterdam Centraal Station.
Brown Cafés
The British have their pubs, but Amsterdam has its brown cafés. For a taste of authentic Amsterdam flavour and Dutch culture, these quintessential watering-holes are part of Amsterdam's culture, and let's not forget about those many local personalities that you get to experience on each visit!
Located all over the city, indulge in some locally brewed beers or sample some typical Dutch snacks such as "bitterballen" and "kaasstengels". Settle in for the day, make yourself comfortable and enjoy some Dutch delicacies.

Where to find?
Brown cafés can be found all over Amsterdam! For our YAYS Amsterdam Salthouse Canal and Amsterdam Prince Island by YAYS guests, head over to Cafe Westerdok in the west, or Kanis en Meiland 3.0 in the east for our YAYS Amsterdam Maritime guests.
Spelletjes Café – 2 Klaveren
Settle in one the cosiest places in Amsterdam West where food and traditional board games make for the perfect combination! People from all over come to Spelletjes Café for their love of some of their childhood favourites, such as Backgammon, Risk, Monopoly, and more Dutch favourites as well as the cosy and welcoming atmosphere.
Consider yourself a board game pro? Head over to their tournament page (Dutch) where frequent competitions take place weekly to get your ultimate geek-on! Oh, and the food is heavenly too!
Where to find?
You can find this awesome Spelletjes Café in de Clerqstraat, close to the Foodhallen and the Filmhallen.
The Secret Church in the Attic
Our Lord in the Attic Museum, or sometimes known as The Secret Church in the Attic,  is an amazing museum visit for those infamous Amsterdam rainy days, dating back to the 17th century. What makes this specific church so special is that is was hidden, as it was forbidden to celebrate mass in the Netherlands during the Golden Age. However, symbolizing the tolerance of the Netherlands authorities, a blind eye was turned as long as it was hidden from the masses. Hence the special location in the attic of a merchant's house, where you can additionally enjoy a great view over the canals of Amsterdam.
These days, the central theme of the museum visit is freedom of religion and conscience. The interesting location, in the heart of the red-light district, emphasizes this even more. A true eye-opener for today's visitors that are witnessing a completely different Amsterdam today! A self-guided, audio tour is included in the admission.
Where to find?
This hidden gem is ideally located close to Amsterdam Centraal Station, thus being within close proximity to all YAYS locations!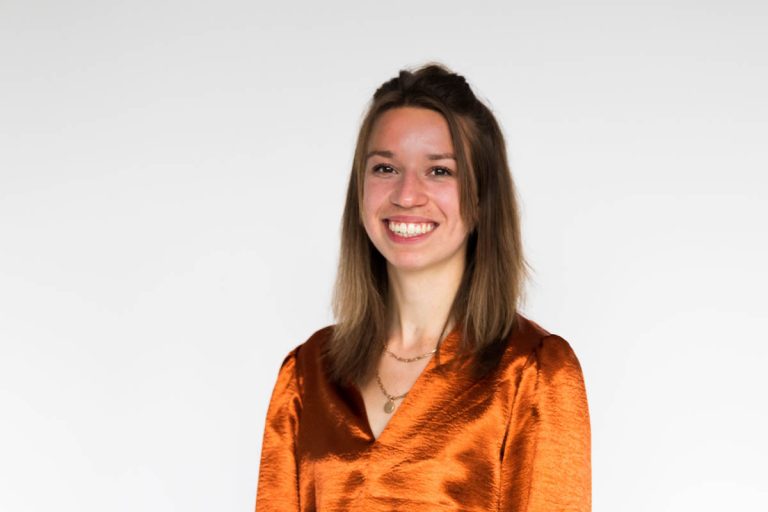 meet the writer
.
Zoe
When she is not working, Zoë can be found in her secret favourite place in The Hague -Bierkade, where she likes to chill with her local friends - or creating content for her Instagram feed. Her hummus obsession got serious when she discovered that the lunch bar around the corners makes a courgette and hummus sandwich to die for. Ask her where to find it and feel free to geek out about hummus with her, she will understand. Zoë speaks Dutch, English, and some German.
Visiting Amsterdam? YAYS is the right place for you!