local food favorites in Amsterdam
.
Local Foods, things to do
Zoe
If you're ready to step away from food chains and unlock the neighbourhood through your taste buds, YAYS has selected the 6 best restaurants in Amsterdam that you can't miss out on!
The bistronomy revolution represented a big step forward for Dutch cuisine and chefs since the Dutch delicacies complemented meals with the best wines and gained popularity internationally.
I know that choosing a place to eat in Amsterdam can be challenging, especially when there are endless options. This inside story will become your guide to eating among locals and encourage you to explore different kinds of foods from all over the world in Amsterdam.
Don't know what to eat? So many options you can't choose? Then this is the guide for you! Along its beautiful canals, Amsterdam has something for every mood or taste!
6 places you must visit according to our Insider Alex:
Are you looking for the best pancake restaurant in Amsterdam? Do you enjoy a carefree and friendly atmosphere? The Happy Pig Pancake Shop is located right on the nine streets of Amsterdam, so you can't miss it. Many people claim that this location serves the best pancakes that Amsterdam has to offer. Options include vegan, buckwheat and organic wheat pancakes. Our inside secret is that you can make your own pancakes at your YAYS apartment using the fully-equipped kitchen.
Where to find it? 
In the heart of Amsterdam accross Le Pain Quotidien.
Address: Rosmarijnsteeg 12, 1012 RP Amsterdam 
A trendy Amsterdam spot with Italian heart and soul! La Fucina is the best Italian restaurant in Amsterdam East! If you're staying at YAYS Maritime, tap into the local vibe and try La Fucina's lasagne made from home-grown vegetables. If you are travelling with children, this might become your favourite dinner spot because of its well-equipped toy corner and a free-for-all piano!
 Where to find it?
In the Zeeburg neighbourhood, 15 minutes walk from YAYS Docklands or YAYS Maritime.
Address: Javastraat 99, 1094 HC Amsterdam 
Stroopwafels
The Belgians have their chocolate, but the Dutch have their stroopwafels. If you want to experience these internationally loved Dutch sweets and prefer a less busy and more local option, visit the Albert Cuypmarkt. A cosmopolitan food and clothes market where you can find some of the tastiest fresh stroopwafels.
Where to find it? 
Five minutes walk from De Pijp Metro Station.
Address: Albert Cuypstraat, 1073 BD Amsterdam
Muddle Eastern hospitality brought to Amsterdam! The name doesn't lie, the best hummus in Amsterdam in all its forms, from classic to wild hummus toppings. Don't get fooled; this cosy bistro welcomes you with legendary falafels, shakshuka, roasted aubergines and many more delicacies. They are also vegetarian-friendly!
Where to find it? 
Around the corner of YAYS Maritime, two minutes walk.
Address: Oostenburgergracht 185, 1018 ND Amsterdam 
As the name suggests, Heart-Garden Waffles is the place to be if you're looking for the best waffles in Amsterdam. Why? Because their fluffy waffles are made with love from (mainly) plant-based ingredients. They are known for their large assortment of vegan and vegetarian dishes and 30+ wild toppings. Heart-Garden is one of the YAYS neighbours, and it definitely deserves its place in the 6 best Amsterdam restaurants ranking!
Where to find it?
In the proximity of Funenpark, 15 minutes by public transport from YAYS Docklands.
Address: Czaar Peterstraat 74, 1018 PR Amsterdam 
Just like YAYS is home to the traveller, Senses is home to the food lovers. Not a restaurant but a culinary experience. Senses is a fine dining restaurant with an open kitchen where food becomes art at the hands of chef Wijnbergen, Sous Chef Koen van Kempen and Luuk Kreutzelman. Each has its specialities that complement the other very well. As the name implies, Senses will stimulate you through your taste buds. The menu is created by Jan Wijnbergen and his team, and it is constantly changing and improving with new techniques and ingredients!
Where to find it?
In the centre of Amsterdam, just outside of Muntplein. Easily accessible by tram 24 from Central Station.
Address: Vijzelstraat 45, 1017 HE Amsterdam 
Amsterdam's food scene sure is broad and there are a lot more restaurants to be discovered which is why we encourage you to #unlocktheneighbourhood and create your very own best restaurants list. Let these 6 best Amsterdam restaurants be the kick starter to your Amsterdam food tour!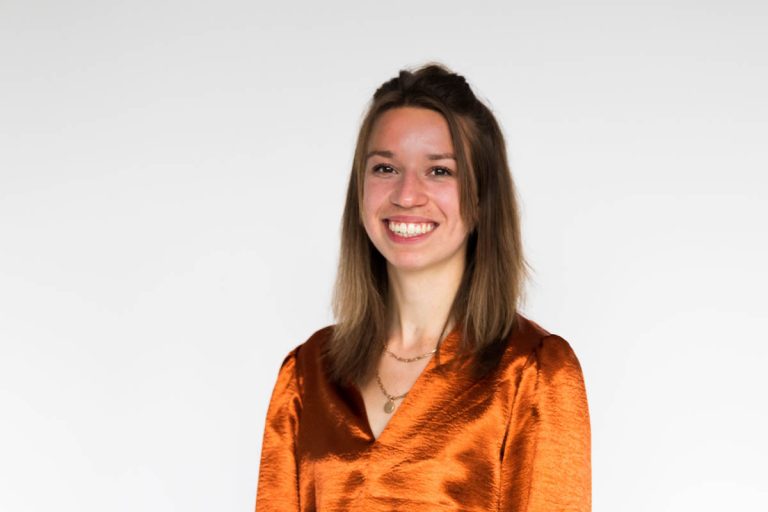 meet the writer
.
Zoe
When she is not working, Zoë can be found in her secret favourite place in The Hague -Bierkade, where she likes to chill with her local friends - or creating content for her Instagram feed. Her hummus obsession got serious when she discovered that the lunch bar around the corners makes a courgette and hummus sandwich to die for. Ask her where to find it and feel free to geek out about hummus with her, she will understand. Zoë speaks Dutch, English, and some German.
Visiting Amsterdam? YAYS is the right place for you!