9 unusual things to do in Paris
.
Paris, and its legendary romantic allure, draws some 19 million travellers every year. This is one of Europe's most-visited cities but, for the most part, everyone is going to the same places. Don't get us wrong – we love the Eiffel Tower at sunset, a stroll along the Champs-Élysées, wandering the Louvre or the Palace of Versailles, as much as anyone else. But there's so much more to Paris than these honey-trap sites thronged with tourists. 
We want to inspire you with a fresh take on Paris, and where better to start than a neighbourhood we're truly passionate about. Issy-les-Moulineaux, home to ground-breaking and award-winning cultural projects, offbeat museums, world-class restaurants, and fascinating shops. And at the heart of it all, our YAYS Insiders. Think of your concierge as a well-travelled, well-informed friend, there to provide expert recommendations you can trust on where to eat, what to see, who to meet in the local neighbourhood. In harmony with our Neighbourhood Guide, they'll show you sides to Issy, and Paris, that most visitors completely overlook. If you want a Paris itinerary that helps you avoid the crowds and gives you an entirely original impression, this is where you start.
1. Wander the Parisian markets
When you arrive in a new place there are many different ways you can get a feel for the neighbourhood, but we think one of the best, and among the most fun things to do in Paris, is to spend some time in the nearest market. There you'll be rubbing shoulders with local people from all walks of life, and it won't be long before you start putting names to friendly faces. 
Paris is famous for its markets of course, especially the vast Rungis. And you could easily pass a weekend browsing the stalls of the Marché aux Puces de Saint-Ouen for antiques, clothing and curios, and still not see everything. Meanwhile from 2022, the historic covered market of Issy-les-Moulineaux will reopen, fully restored, selling fresh produce. Less touristy than many others, it's one of the best spots in the area for an informal meal, a glass of wine, and to get to know your neighbours.
Try this if:
You're shopping for a picnic, a meal in your YAYS apartment, or when you're simply feeling peckish.
You want an authentic take on the neighbourhood, and perhaps a good bargain too.
2. Picnics in the park
Paris, naturellement, is renowned across the world for its haute cuisine. But what many people don't appreciate is that just as integral to Parisian culture is the simple joy of a picnic in the park. Choose any sunny day, and you'll find the locals spreading out their blankets in green spaces across the city: parks, public gardens, riverbanks. And around Issy, you're spoilt for choice. Stroll the winding paths of Parc Henri Barbusse, once the grounds of the Château d'Issy, that lead you between manicured and vibrant gardens, past a willow-fringed lake, with the occasional glimpse of the Eiffel Tower off in the distance. Or the idyllic Parc de L'île Saint-Germain, where the ponds throng with newts and frogs, and all is tranquil apart from the buzz of the occasional bee. 
Both of these lovely parks are just a short walk from YAYS Issy, and your concierge will be happy to recommend the best bakeries, delicatessens and grocers in the neighbourhood to prepare your picnic. Often, they'll even be able to tell you the owner's name, or a particular speciality to look out for. 
Try this if:
The sun is shining, you want a nice simple meal, and to join your neighbours in the park.
Any other reason you can think of – a picnic in a Parisian park is one of life's great pleasures.
3. Playing Card Museum
For many people, no holiday packing-list is complete without a pack of cards, the 'old reliable' to entertain in case of delays or rainy days. But do you ever give any thought to the design of the cards in your hand, or the story behind it? There is a long, fascinating history to playing cards, which date back as far as the 9th century AD in China, with the French styles among the most influential. 
Classic and beautifully illustrated decks, tarot collections, examples of art and fashion influenced by cards, and rare, ancient sets of playing cards are on display at the award-winning Playing Card Museum in Issy. Look out for the set produced after the French Revolution, with all traces of royalty removed. This city is hardly shy of museums, but the Playing Card Museum is one of the hidden gems in Paris, and we think among the best things to do in Issy-les-Moulineaux.
Try this if:
You want to see a different side to that battered pack of cards you keep in a drawer.
You like to seek out the lesser-known, but just as interesting, museums of a city.
4. Cheese-shopping
France produces some of the finest cheeses in the world, with around 1,000 different varieties. And you'll find about 250 of them, depending on the season, at the Fromagerie Quatrehomme, a boutique, award-winning shop that's been run by the same family for four generations. This is one of the more unusual places to visit in Paris, a favourite among Issy locals, and spending half an hour here browsing the produce will leave you feeling like a connoisseur. 
Specialities of the house include a matured Camembert de Normandie marinated in Calvados, a Burgundy cheese marinated with Japanese whiskey and then placed in a traditional smokehouse, and a Saint-Marcellin coated with roasted and sliced almonds, honey and lemon. Is your mouth watering yet? You'll find a superb variety of fresh, soft, pressed and Blue cheeses here, complimented by pastes made of dried fruits and spices. And if you want to know what to pair your purchase with, there's no one better to ask than our friends at Fromagerie Quatrehomme. You can even arrange for a platter of cheeses/charcuterie plate, if you're entertaining in your apartment (and want to make a big impression).
Try this if:
You have a nose for cheese. You'll be in paradise here, it's sheer decadence.
You're entertaining friends or family in your apartment, and you'd like a talking point that's also delicious.
5. Scavenger hunts
You don't need to look far to find recommended sightseeing itineraries around Paris, but most of them are pretty well-worn, let's be honest. For a different way to explore and experience the City of Lights, why not try a scavenger hunt that will reveal new takes on familiar neighbourhoods and new angles of well-photographed landmarks?
The most obvious is scene-spotting, with so many classic films having been shot in Paris, among them Before Sunset, the Red Balloon, Moulin Rouge, Breathless and, who could forget, Amélie. 
Look up as you're walking around the city and you'll often see curious little mosaics on the walls. These colourful Space Invaders are the work of street artist Franck Slama, and he has left over 1,400 of them on the streets of Paris alone. There's even one on the Eiffel Tower. 
And, while the Statue of Liberty may rival the Eiffel Tower as the world's most recognisable landmark, did you know that there are actually five other statues of Lady Liberty scattered around Paris? Find them at:
Musée des Arts & Métiers

Allée

des Cygnes

Musée

d'Orsay

Jardin du Luxembourg

The Pont de l'Alma
Try this if:
The sightseeing routes in your guidebook seem a little flat and uninspired. You love cinema, or have kids who will be entertained by a fun scavenger hunt.
6. Piscine Aquazena
Issy boasts two outstanding swimming complexes, of which we think the Piscine Aquazena is the stand-out, especially if you feel in need of some pampering. This award-winning complex was designed in accordance with feng shui principles, so that every step you take through it should be harmonious. What that means in practice is natural light bursting in at every opportunity, sound-proofing, lots of greenery, and curved, blue-tinted walls (there are almost no right angles in the entire building).  
You can swim in pools overlooked by palm trees, soak in the hamman, unwind in the sauna, contemplate a tank filled with fish brought from Lake Malawi, and bask on the sun-trap terrace, drink in hand, enjoying views of the Parisian skyline. If you've worn yourself out tramping the pavements between museums, galleries and monuments, a few hours here will revitalise you: mind, body and soul. And if you're staying at YAYS Issy, it's right on your doorstep.
Try this if:
No city break is complete without a few hours in a heavenly spa.
You need to recharge for your next bout of sightseeing.
7. Albert Kahn Museum
Albert Kahn was a banker and philanthropist whose aim was to build bridges between civilisations through cultural discovery. His myriad acquisitions, such as a huge collection of early colour photographs and silent films shot around the world, form the basis of regular exhibitions in the museum. 
What we really love here though are the exquisitely landscaped gardens: English, French and Japanese (featuring original structures that have been painstakingly dismantled, transported from Japan and reassembled). It's a haven of peace and contemplation, away from the hubbub of Paris. On certain days between April and September, the pavilion hosts intricate Japanese tea ceremonies. 
Try this if:
You need a few hours of calm and beauty in an urban oasis.
Like so many people, the beautiful simplicity of a Japanese garden gives you a thrill.
8. Stroll la Petite Ceinture
La Petite Ceinture is a circular railway around Paris, disused since the 1980s. In a similar fashion to the High Line in New York, some sections of the route, including that in the 15th arrondissement, have been converted into green spaces, public parks. There are various projects being proposed for how the line can be used in future, but given the need for urban biodiversity, the more people walking the old railway line the better. There are access points in the 12th, 13th, 14th, 15th, 16th, 17th, 18th, 19th, and 20th arrondissements, and given that it's known mostly to locals, this definitely ranks among the more unusual things to do in Paris.
Try this if:
You want a fresh take on Paris, beloved by some locals, but where few other tourists set foot.
You're interested in seeing nature, and street art, reclaim a public space.

9. Tour aux Figures
The Eiffel Tower might be the iconic symbol of Paris, but the Tour aux Figures is the most attention-grabbing monument around the neighbourhood of Issy. The work of Jean Dubuffet, a painter and sculptor who pioneered the art brut movement, the tower cannot fail to catch your eye whenever it comes into view. That's down to its striking shape and colourings, the fact that it stands 24m high and 12m wide, and its location atop a hill.  
Guided tours show you around the interior (beware of the steep staircase involved), while the area around the tower features exhibition space tracing Dubuffet's influence and career. Not everyone fancies the queues for the Eiffel Tower, which gets super-busy especially in the summer months. The Tour aux Figures, however, is a real showstopper, sees fewer crowds, and just a short walk from YAYS Issy too. What luck!
Try this if:
You've been captivated by that odd tower on the hill over there, and been wondering what it could be.
You want a typically bold introduction to one of France's most audacious artistic movements.
For an insider's view of the most unusual things to see and do in Paris, your Neighbourhood Guide is the ultimate ice-breaker. Use it to find non-touristy local restaurants, surprising souvenirs, and interesting ideas for getting to know Issy and further afield. They say that 'Paris is always a good idea' – that counts for double when you know the best places to go.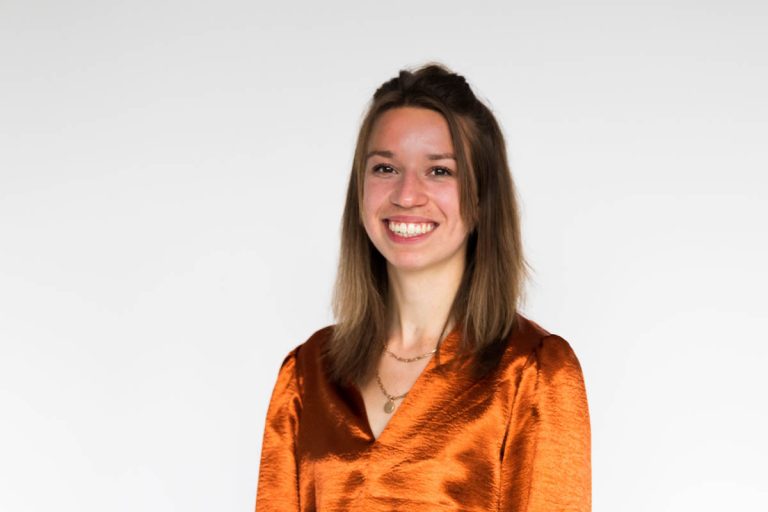 meet the writer
.
Zoe
When she is not working, Zoë can be found in her secret favourite place in The Hague -Bierkade, where she likes to chill with her local friends - or creating content for her Instagram feed. Her hummus obsession got serious when she discovered that the lunch bar around the corners makes a courgette and hummus sandwich to die for. Ask her where to find it and feel free to geek out about hummus with her, she will understand. Zoë speaks Dutch, English, and some German.
Visiting Amsterdam? YAYS is the right place for you!