7 best family-friendly activities in Amsterdam
.
Is Amsterdam family-friendly? Does a windmill spin in the breeze?
You would struggle to find a city that is more attractive to families. There is an abundant of things to do with kids of all ages in Amsterdam, many of those things right on your doorstep when you stay at a YAYS aparthotel. From simple pleasures like spending a few hours meeting the animals at a city farm or learning how to build forts at an adventure playground, to more energetic pursuits like climbing, and cultural treasures like the delightful Mouse Mansion.
We all want to create magical moments with our kids, and in Amsterdam, it feels as if there is endless potential. Your YAYS Neighbourhood Guide is a priceless introduction to some of the more unusual, less touristy family-friendly activities in the local area, that you can get to easily on foot, by bike, or with a short tram ride from your apartment. These are experiences that will leave your kids going to bed with a smile on their faces every evening, and with a wealth of happy memories to look back on.
1. Boerderij Westerpark –
Kinderboerderijen are city farms and petting zoos, often located close to playgrounds, and you'll find several of them around Amsterdam. They make up for a fun, relaxing introduction to country life, to caring for animals and children, as well as providing a lovely escape from the city bustle. Run by volunteers and free to enter, the farms will frequently sell homemade and delicious snacks.
At the Westerpark Farm, your kids can meet old Dutch breeds of cow, sheep, pigs, and goats, as well as a Shetland pony, a donkey, rabbits, chickens, and even an eagle owl. Naturally, there's a farm cat and dog wandering around too. What we love about this is that it's a very simple day out, but the kind of experience that younger children especially are likely to remember for a long time, with lots of gentle animals to pet.
Try this if:
You've got younger kids that are really interested in animals at the moment.
You want a laidback morning or afternoon out, with no end to lovely photo opportunities.
2. Mouse Mansion –
The Mouse Mansion is the charming creation of Karina Schaapman. Her series of children's novels follows the adventures of two mice, Sam and Julia, as they explore the house they live in, and their neighbourhood including the circus, theatre, and harbour. Her work has found a legion of enthusiastic readers around the world. What makes it special is that for the books' imagery, Karina has painstakingly crafted highly detailed dioramas from scrap materials, which are on display in the Mouse Mansion shop.
Devoted Mouse Mansion fans and newcomers to the series alike are sure to be beguiled by this family-run shop. As well as the books you can also purchase make-your-own kits, which are a great way of introducing little hands to crafting.
Try this if:
Your kids are already hooked on the Mouse Mansion stories, or you want a treat for bedtime.
You'd like a fun rainy day activity that you can share around the kitchen table.
3. Workshops at the Cocoa Museum –
The Cacao Museum is one of our favorite family-friendly museums in Amsterdam, one that will appeal to anyone with a sweet tooth. Over a series of exhibits it traces the long and interesting history of the Dutch cocoa industry, but what will surely appeal to all the family is a range of delicious, chocolate-themed experiences. All of the staff, especially owner Henkjan, are experts capable of answering just about any question you may have about chocolate and how it's made.
You can try making your own nutty pralines, learn about the chocolate-making process from bean to bar, and take part in a fun tasting session. And naturally, there is a fantastic selection of fine chocolate bars available to purchase in their shop. If you're looking for activities for teenagers in Amsterdam, this one will get their mouths watering.
Try this if:
Your family has a passion for getting creative with food.
You want to learn new skills or bring home some unique souvenirs.
4. Cycling –
Amsterdam is such a liveable city, and a big part of that, we think, is the ease and safety of getting around by bike. We can't think of a better way to get to know your neighbourhood and beyond. Talk to your YAYS Insider in the lobby, and they'll equip you with high-quality bikes from our own rental stock that you can use to explore. Oh and by the way: most people ride without helmets in Amsterdam, but there are plenty of shops where you can buy them if you prefer.
Whether you're riding along canals, through urban forest or, packing a picnic and heading out for the day, most routes are flat, well-paved and have little traffic. Drivers, too, are very cyclist-aware here. If you've got the stamina, the iconic Zaanse Schans neighbourhood is just an hour away by bike, with its historic windmills and artisan workshops.
Try this if:
You want to do as the locals do. The Netherlands is the cycling capital of the world.
You prefer to stretch your legs while sightseeing instead of being packed on a tourist bus like sardines in a tin.
5. Jeugdland –
It's not much of a stretch of the imagination to call Jeugdland a children's paradise. And as beloved as this natural playground is to kids, it's equally popular with parents looking to foster a sense of adventure in their children. Learning through play is the key here, as youngsters can help to grow, harvest and cook vegetables, work as a team to build go-karts, or practice using real tools as they knock together a ramshackle fort from old crates. There are also lessons available in watersports including SUP, kayaking, and sailing.
As family-friendly ideas in Amsterdam go, the inspiration and enthusiasm on display here is simply boundless. There will also be many local families around, so it's a nice way for your children to get to know others from a different culture. Send them out in old clothes and solid footwear. They'll return draped with garlands of popcorn, worn out with huge smiles on their faces, and demanding their own set of tools for Christmas.
Try this if:
Your kids are fairly independent already, or you want to encourage that trait in them.
You've got at least half a day spare, because they will not want to leave, seriously.
6. De Klimmuur –
How can we be sure that humans are related to apes? Perhaps because kids (and some adults to be fair), can never resist a good climbing tree. At De Klimmuur things are a little more organized but no less exciting. The whole family can burn off some energy at this Amsterdam climbing and bouldering center which is situated moments from the Central Station. There are lots of routes suitable for beginners, and plenty of options for more advanced climbers too.
In the summer, they open the roof so it feels as though you're climbing in the outdoors, and they have an inviting sun-trap terrace made for leisurely lunches as well. There is ample challenge for boulderers too, where no ropes are required as you're never far off the ground. While anyone over the age of four is welcome to get started, this is definitely one of the best activities for older kids in Amsterdam.
Try this if:
Your kids have energy to spare.
You need ideas for things to do with kids on a rainy day in Amsterdam.
7. Het Woeste Westen –
This adventure playground for children up to 13 is divided up into several islands, all with their own theme, and linked by rickety bridges and ziplines. Here your little ones can mingle happily with local kids while sailing homemade rafts along the ditches, toasting sandwiches over the firepit, and generally running wild – within reason of course. There is a supervisor present at all times, but you'll want to keep an eye on them from a distance.
Learning how to balance risk with reward is at the heart of these thrilling child-friendly activities in Amsterdam, so embrace the occasional splash and tumble. Bring wellington boots, a towel and a change of clothes, and a steely gaze, in return for which you'll get worn out kids with big grins on their faces.
Try this if:
You want somewhere that you can let the kids run around freely for a few hours.
You think a bit of dirt is more than worth it for the smile at the end.
Family-friendly restaurants in Amsterdam
There is no shortage of family-friendly restaurants and cafes in Amsterdam where you can relax and not have to worry about noise levels or a bit of mess.
Your YAYS Insider will be more than happy to share with you their suggestions for where to eat with kids nearby, whatever kind of food you're in the mood for. But here's a few of our local favorites to start you off…
At Heart Garden Wicked Waffles, the humble waffle is raised to an art form. Choose from 35 different toppings, with vegan and gluten-free options, in a restaurant inspired by conscious living (meditation classes are also available). If you're looking for Insta-worthy meals in Amsterdam, this friendly place will not disappoint.
For some of the best pancakes in town, we always like to recommend Cafe Mads. With its relaxed vibe, friendly and chatty owner, and pavement tables ideal for brunch on a sunny day, this is the kind of place where you can easily lose track of time and not mind a bit.
What makes Amsterdam such a wonderfully family-friendly city is an enviable combination of great activities for kids, plenty of lesser-known gems like the Mouse Mansion, and the sheer ease of getting around. And don't forget that when it comes to discovering the best family activities in your neighbourhood, your YAYS Insider will have plenty of unique and reliable tips on where the locals like to go. And we'd love to know any special places you discover so that our Neighbourhood Guides can inspire those who come after you!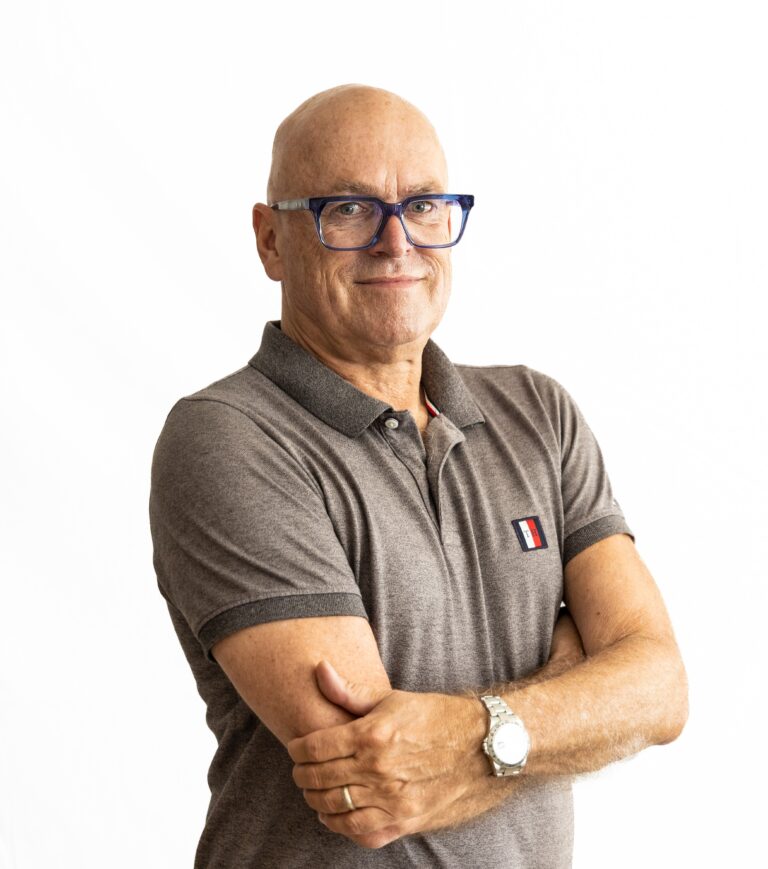 meet the writer
.
Eric
Eric is an expert when it comes to the city of Diamonds! He is also a big foodie and will love to help you choose the best cafés and restaurants in the neighbourhood, around Theaterplein and Graanmarkt. Very sporty, he travels 45kms by bike everyday and could talk for hours about surfing in the Dutch Carribean! In Antwerp, his favourite spot is Conscienceplein with the Sint-Carolus Borromeuskerk church and the library. He speaks Dutch, French, English, German, the Maastrichtian dialect and the Antwerp dialect.
Taking the kids to Amsterdam? Start with the right place to stay: YAYS Amsterdam Maritime!