5 best things to do in Antwerp
.
Antwerp, the second largest city of Belgium. A city full of wonder, known for its rich history, cultural scene, fashion industry and many more highlights, waiting for you to be explored.
It's a flourishing city that attracts a lot of travellers each year, many of them enjoying the city's diverse shopping possibilities. The locals of Antwerp are known to be open, hospitable and eager to show you all the city has to offer. Perhaps a Bolleke (beer), Belgian chocolate or Vlaamse frietjes (Flemish fries)?
With this getaway blog we want to inspire you and show you the parts of Antwerp that we as YAYS fell in love with. What better place to start that journey than at YAYS Antwerp Opera, our newest YAYS place located in the beautiful Diamond District neighbourhood.
Setting you up to have the best local, authentic and meaningful experience, is what our YAYS Insiders are all about. They are your local experts, well-informed friends, providing you with all the right tips, recommendations and hidden gems of Antwerp. With our Insiders and Neighbourhood Guide, an extensive and memorable itinerary, you have all the tools to discover the beautiful neighbourhood.
If a getaway experience is what you seek, here are our 5 best things to do in Antwerp.
1. The diamond capital of the world
They say diamonds are forever, and for Antwerp that's certainly the case. The city has been the unrivalled diamond capital of the world for centuries. With over 80% of the world's rough diamonds and half of the polished diamonds passing through, the Diamond Quarter, (Diamantkwartier) is where most of that craftsmanship takes place. In these streets you can marvel at the beautiful showrooms of the diamond merchants, discover what high-quality jewellery looks like and learn about the rich history and traditions of the Neighbourhood.
For those more intrigued by diamonds, there's more, namely the DIVA museum, locally referred to as the Antwerp Home of Diamonds. This specialty museum is situated in the historical centre. It boasts a stunning collection of diamonds, jewels, gold & silver wares, and many other exquisite specialty objects. The interactive journey is based around six rooms; the Wunderkammer, the atelier, trading room, dining room, vault and boudoir, all with a captivating story to tell. The international museum also offers a range of temporary exhibitions and workshops, so make sure to check their website.
Try this if:
You are interested in craftsmanship and captivating stories surrounding a city's (rich) history.
You are fascinated by all that shines and glitters in this world.
2. The taste of Bolleke
Belgium is renowned for its large production of high-quality beers, and a Bolleke is certainly one of them. The city brewery De Koninck calls it 'Antwerp in a bottle', and it's been the iconic specialty beer of Antwerp since 1952. You don't have to wander far into the city to experience one (or two) of these finely tapped beers, as the amber coloured beer is available in almost every café in Antwerp.
A nice place to try a Bolleke (or other beers) is Jazzcafe de Muze. It has a small but cosy terrace in the summer and a lovely indoor area, with beer and live jazz music for everyone to enjoy.
The City Brewery De Koninck, located at Mechelsesteenweg 291, also has a beer experience you do not want to miss. Via the interactive tour you'll get to know the brewers, the brewing process, the types of beers, and most importantly the taste of the different beers. The paid tour will provide you with two beers, one at the very start and one somewhere in the middle. Make sure to get yourself a beer souvenir from the giftshop at the end, before venturing into the lively pub area to enjoy the rich selection of Belgian beers and snacks.
Try this if:
You are over 18 years of age, and looking for a taste of Antwerp.
You're curious about the history and craftmanship of Belgian beers.
3. Fashion is art
Fashion, the art we wear everyday. For some more important than to others, but everyone has their own unique style. As mentioned before, Antwerp is known for its rich fashion industry, which is demonstrated via its prominent fashion academy, fashion designers and boutiques/shops.
It makes for an ideal city to reenergize your fashion spirit. A good place to start your journey is at the fashion district, the streets surrounding the Nationalestraat. Here you will find many established fashion brands, as well as concept stores and boutiques from renowned Belgian fashion entrepreneurs. It is a trendy shopping experience that will make your fashion heart beat a little faster. We recommend a visit to the MOOSE in the City experience store, a lovely store that features sustainable Scandinavian brands in a creative format. Get inspired and find that piece of clothing that suites your style.
The Nationalestraat is also home to the MoMu Fashion Museum, a museum with a great collection of contemporary Belgian Fashion. It shows off the best works of the Belgian designers, many of them alumni of the Antwerp Fashion Academy, in permanent and thematic exhibitions. Learn and experience everything about the latest trends in the fashion industry in this wonderful and diverse newly renovated museum.
Try this if:
You are a fashion enthusiast.
You're looking for a more premium shopping experience.
4. History is what you'll see
History isn't outdated or boring, it is a reflection of what was, and explains the way we look at the world today. It is a way to connect to our past as well as to think about our future.
Antwerp has a rich history and this is evident in the many great landmarks, museums and historical properties. It emanates this history throughout the city, whether it's through art, design, architecture, or cuisine, there's always something to learn and to experience.
Speaking of an experience, the St. Charles Borromeo Church is certainly a stunning sight to behold.
It's a Catholic church named after the influential, former Archbishop of Milan and was built in the 1626.
Located on Hendrik Conscienceplein, in a piazzalike square, is where this beautiful example of baroque style architecture is displayed to the world. What makes the church extra special, is that its signature painter, architect and sculptor was Peter Paul Rubens. Rubens is known as one of the greatest artist in the world, and certainly the most influential in Antwerp. The church bears testament to his great baroque work and is a reason why travellers from all over the world come to witness this architectural wonder.
If you're intrigued by the art of Rubens and want to find out more about him, the Rubens House should be your next stop. It's a museum located in the former home and studio of the artist.
The house showcases a great collection of Ruben's work and that of his contemporaries, there's also a beautiful garden in which he would stroll around with his company.
The history of art is not just visible in design, paintings or architecture, it can also be found and experienced in the Belgian/Antwerpian cuisine, namely chocolate. Belgian Chocolate, a delicacy with a rich history, is an artisanal product known all over the globe for its delicious taste and high quality ingredients. What better place to experience this nation's most famous product, than an interactive chocolate museum named 'Chocolate Nation'.
This experience-based museum will take you on a chocolate-filled time travel via its 14 thematic rooms, each with a captivating story regarding the tradition, history, innovations and taste. Additionally, there's a Chocolate Nation museum-shop where you can purchase these chocolate specialties and a restaurant named Octave, that serves dishes with a twist, as well as chocolate-based desserts. If you have the extra time, we recommend you try a chocolate workshop or course held in one Chocolate Nation's atelier.
Try this:
You want to experience some of the historical highlights of Antwerp.
You are interested in art and design.
5. A stroll through nature
In the heart of any great city, there's a patch of nature providing a sense of tranquillity within the exciting city life. A place where you can come to unwind and truly appreciate the little things nature has to offer. Antwerp certainly has a few of these places.
Starting with the Botanical Garden, also known as Den Botaniek.
Den Botaniek is your perfect getaway location, hidden in the centre of Antwerp adjacent to the Leopoldstraat. It was originally created by a pharmacist to grow medicinal plants for the next-door hospital, around 200 years ago. To this day, over 2.000 plant species make up the garden, and give it a truly unique atmosphere. It's an excellent spot to enjoy a picnic, to read a book and to find some sense of calmness away from the crowd.
If you're looking for a larger (nature) park in the city to enjoy a walk, consider strolling through the Stadspark (City Park), located 10 minutes from the Central Station. With 14 hectares, it offers a more open space, great for sporting activities, picnics and other leisure activities. It has a lake in which the birds make their nests and occasionally you'll encounter some rabbits on the green patches of land, in the early morning.
Lastly, there's a little place called the Begijnhof (Beguinage), a hidden gem listed as a World Heritage Site.
The location originally housed women devoted to the Saint Catherine's Church. It's a lovely spot with a few small, authentic sets of houses, a modest chapel and a charming garden set in the middle.
The peaceful Beguinage will take you back in time, to the 16th century.
Try this if:
You are looking for a place to recharge and unwind.
You are looking for some side activities during your shopping spree.
Antwerp makes for a perfect getaway and there's certainly a whole lot more to be seen and experienced within this bustling city.
With the help of the blog, the Neighbourhood guide and the Insiders at YAYS Antwerp Opera, we hope to set you on the right track to enjoy many memorable moments in this marvelous city.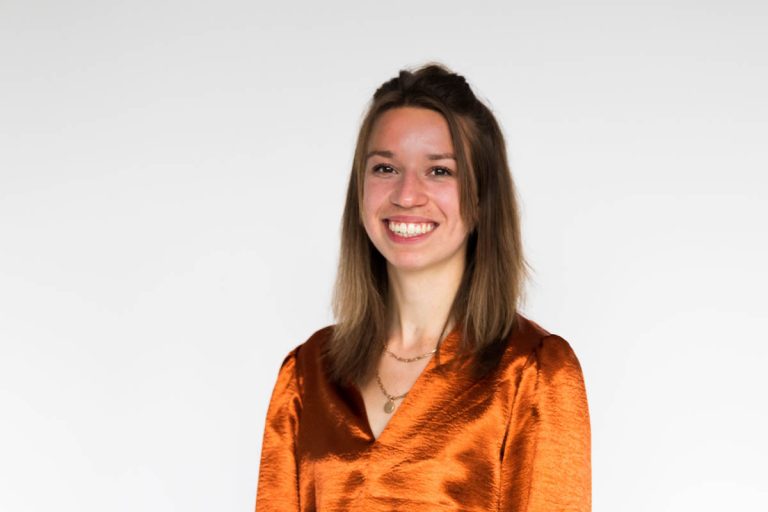 meet the writer
.
Zoe
When she is not working, Zoë can be found in her secret favourite place in The Hague -Bierkade, where she likes to chill with her local friends - or creating content for her Instagram feed. Her hummus obsession got serious when she discovered that the lunch bar around the corners makes a courgette and hummus sandwich to die for. Ask her where to find it and feel free to geek out about hummus with her, she will understand. Zoë speaks Dutch, English, and some German.
Visiting Antwerp? YAYS Opera Antwerp is the right place for you!